Wellbeing in the Workplace
he greatest asset of almost any business is its people, and it is often true to say that people perform their best at work when their lives are balanced and fulfilling.

Whilst recent findings report relatively high levels of job satisfaction, many employees report that they still struggle to balance work and family life. Long hours and regular absences from home often have a negative impact on their relationships and home life. Many employees state that they are feeling lower levels of energy and higher levels of stress, which in turn affects their ability to be as productive in the work place as they would wish to be, as well as decreasing their feeling of job satisfaction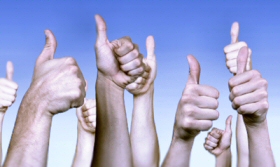 All of which impacts negatively on the company by resulting in higher levels of absenteeism, staff turnover and decreased productivity.
s mainstream businesses become more aware of the physical health and psychological wellness benefits of meditation and other holistic and spiritual disciplines, a subtle yet powerful change in the collective corporate consciousness is taking place. It has become increasingly common for companies to introduce their staff to holistic practices that enhance their health and wellbeing so as to lower stress levels in the work place and to encourage maximum productivity and ingenuity.
y aim is to encourage my corporate clients through programs of Meditation and Reiki to bring out the best in their employees by making them feel relaxed, inspired and valued, so as to reduce stress, inspire job satisfaction and ultimately to increase the quality and productivity of their working life.
MEDITATION
n recent years Meditation has proved to be a valuable tool for finding a calm oasis of relaxation and stress relief in a demanding, fast paced world. We all have the ability to meditate, to turn our attention inward and still our mind in meditation.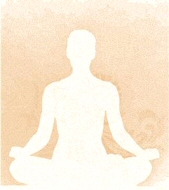 I am able to offer my corporate clients meditation sessions tailored to the needs of their employees, each session lasts an hour and is held at the clients business premises on a weekly basis over a period of six weeks, as a one day workshop, or integrated into one of the clients own seminars.
BENEFITS OF MEDITATION
Stress management
Decreased anxiety
Improved concentration and efficiency
Increased alertness
Increased energy levels
Improved function of the immune system
Feeling of centeredness and balance
Improved creativity
Improved staff moral
REIKI
eiki is a Japanese word and is pronounced 'ray-key', which means 'Universal Life Force Energy'. Reiki is a healing technique that is thousands of years old, it is thought to have originated as a Tibetan Buddhist practice that was rediscovered in the late 1800's by Dr. Mikao Usui, a Japanese Buddhist.


Reiki is a very simple yet powerful technique that promotes healing, stress reduction and deep relaxation by the laying on of hands, this method of healing is non-invasive and can help the body to heal itself at a physical, mental, emotional or spiritual level.

A Reiki session feels like a wonderful glowing radiance and has many benefits bringing about positive states of consciousness and feelings of well being.
s we have already mentioned stress can have a devastating effect on the well being of employees and the financial well being of a company. On-site Reiki sessions provide one of the most effective solutions. Reiki reduces stress and promotes relaxation. When employees are more relaxed, they are better able to deal with important projects and the deadlines associated with them, they find themselves more able to work to the best of their abilities during particularly crucial times.

Corporate clients who bring Reiki sessions into the work place are demonstrating a true concern for their employees well being, assisting the employee to perform at their very best for the company and its clients in demanding and often stressful situations.
BENEFITS OF REIKI
Relaxes and revitalises the whole body
Reduces stress and fatigue
Increases feelings of well being
Promotes peace and harmony
Reduces muscular and nervous tension
Increases concentration, mental clarity and efficiency
Promotes emotional balance
Aids restful sleep
Aids the body's natural self healing ability
any companies use Reiki for special events such as conferences, management meetings, even social events. It can also be used for individuals to help them to relax and focus prior to giving complicated presentations to important clients.
eiki sessions can be booked for individual members of staff at times convenient to the company or as block bookings for a number of staff spread throughout the working day. Time, duration and fees for Reiki sessions are based on the needs of the individual company and their employees.

If you have any queries regarding the benefits of Meditation or Reiki in the work place, or should you require information on how to book sessions for your company then please do not hesitate to contact me.