Platform Workers Tuition
here is a great need in today's world for trained and dedicated individuals who have developed their mediumship to a high degree and who are able from the public platform to bring humanity the evidence from the spirit side of life, that life is everlasting and that we do not lose those we love through the transition process we call death.

This course is aimed at those individuals who have a sincere desire to dedicate themselves to the service of the spirit and their fellow man in this way.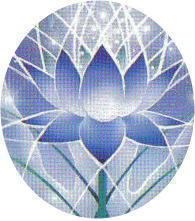 he course is tailored to the needs of the individual medium, and is designed to meet the criteria required by the exponents committee of the Spiritualist National Union, for mediums who wish to take the public platform to convey messages of comfort as well as giving evidence of the survival of the human spirit.
f you feel that you are ready, willing and able to embark on this particular journey, then please do not hesitate to get in touch with me to make an appointment so that we can discuss and formulate a course itinerary best suited to you.

To send an email to me please go to the contact section on the main menu.